Reading this week: Granta's "Japan" collection, and books + stories it leads to.
"Everyone knows this country and no one knows it. Here are twenty new Japans by its writers and artists, and by residents and visitors and neighbours. A special issue of Granta, published simultaneously in Japanese and English." - That's the introduction note of the issue, and like the other Granta collections I read, it offers a fascinating range of stories + essays + photos.
The issue is edited by Japanese author and editor Yuka Igarashi, For a peek into it, try:
Granta 127: Japan
, with 5 online stories. Or read the review in the JapanTimes:
'Granta' opens a window into Japanese literature
For me, the issue also brought some good cross-connection: it includes an essay by Ruth Ozeki, whose book "A tale for the time being" I read last year. It's one of my fav reads of that year, and itself conntected to previous reads, here are the reading notes:
global reading: A Tale for the Time Being (or: Ozeki, Proust, Past, Present)
In the Granta issue, Ozeki has an essay that also is about connections. It's called: "Linked" and ends with a haiku dialogue between the past and the now:
Which fits perfeclty to the haiku-theme i blogged about last week, with the Folded Word haiku challenge:
rain haiku effect
Following the theme, I visited lines from Matsuo Basho, the classic poet of haiku, and his lines:
"Every day is a journey,
and the journey itself
is home."
― Matsuo Bashō
More of his lines, here at goodreads:
Matsuo_Basho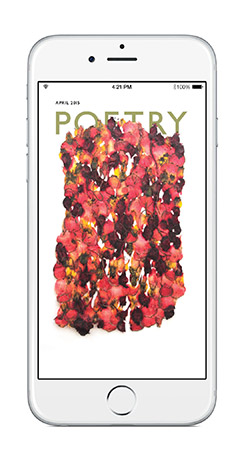 *
Basho + April Poetry issue + Ginsberg longread

...and when I looked for his work in Poetry magazine, I arrived at
Basho's biography
("The 17th-century Japanese haiku master Basho was born Matsuo Kinsaku near Kyoto...")... and then saw in the sidebar that they April issue of Poetry is up for free download, in celebration of National Poetry Month:
"National Poetry Month Special:
Download Poetry Magazine (with Audio & Video) for Free!
The April 2015 issue of Poetry is largely devoted to the work of the BreakBeat poets..."
The issue, it probably connects to the Longread i started to read this week:
"The Craft of Poetry: A Semester with Allen Ginsberg.
" - the piece originally appeared in the Summer 1995 issue of the Paris Review.
*
And some more links / cross-connections:
Talking about classics: one story of the Japan issue mentions The Tale of Genji, which I dipped into some summers ago. "The Tale of Genji" was written by Murasaki Shikibu win the eleventh century, and is one of the world's first novel. I just looked, the collective reading notes are still online:
The Summer of Genji
- a joined approach to tackle this classic read.
Haruki Murakami is inclued, too. Two years ago, I read his Tokyo story "After Dark" (
reading note
), and before that, his book on running and writing.
The Japan issue also features an essay by Tao Lin, who once contributed to BluePrintReview, so I went to re-read that one, too:
Tao Lin: Something Happened
One of the most fascinating stories for me is "Arrival Gates" by Rebecca Solnit. It leads to a place I hadn't know of: The Fushimi Inari-taisha shrine: "There are multiple routes up the mountain, and the routes take you through thousands of rjther torii gates.."
The photo is from wiki, here's a
whole page of photos
. And a link: the story isn't inlcuded online, but there is a
Granta Posdcast with the editor Yuka Igarahsi and the author Rebecca Solnit.
So I will listen to that now while going for a visual trip along
photos from Japan
- such a variety of atmospheres, just like in the Granta collection. And then move from Japan to the BreakBeats...
**

Global Reading Challenge 2015 + Currently Reading:
For 2015, I try to read books / authors from different countries, the idea is to visit all continents. If you want to, join the reading challenge:
7 Continents, 7 Billion People, 7 Books
- or just join the
international facebook reading group
.
In the previous book post, I put together some reading statistics and book memories of 2014 - so if you are into geeky reading statistics, try this link:
A year in reading in geek statistics + book memories